HDPE Safety Perimeter Fence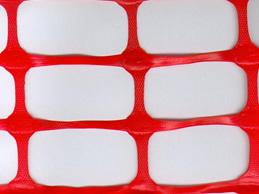 Safety Fencing made of HDPE materials is available in rolls of width 100cm or 122cm, length 50m or 100m. The rigid HDPE mesh fence is light weight, easy to erect using steel fencing pins. As perimeter safety fencing, HDPE plastic mesh provides higher visibility and strength than standard barrier tapes. Economic alternative to metal fencing materials.

Technical Information:
Material: HDPE with UV stabilized
Mesh Size:
70×40mm, 80×40mm, 100×40mm, 110×40mm, 70×26mm, 80×26mm, 90×26mm, 100×26mm, 110×26mm
65×35mm, 70×40mm, 60×40mm, 50×30mm, 50×50mmall available
Weight:80-400grams/sqm can be made
Width:1m,1.2m,1.22m,1.5m,1.8m
Length:20-100m
Application:
Perimeter fencing for construction sites, work sites, Open excavations, sport events, Catwalks, walk areas , etc.
Orange plastic HDPE ebola safety fence against ebola:
Our latest development of a new product- Plastic HDPE ebola safety fence
Specifications
Anti UV and quarantine
Height 1m and 1.5m
Weight options
Colors Options
Manufactured from PE stabilized with the rectangular mesh type
Light weight and flexible is easy to handle as well as install
Orange color is the most popular,but other colors are also available in Blue/Yellow/Green
Mesh size/length/weight are all can be done customized.
Orange HDPE Plalstic Mesh And orange-red plastic safety fence for warning:
unit weigth:120g/sqm
Material quality:HDPE
Mesh size:100mm x 40mm , 100mm x 26mm
width:1.2m
Colour: the most popular colour is orange, for warning.

Feature: High strenght, high visibility, age resistance, softness and portability.

Package: Packed by rolls in plastic film bags with labels inside and then loosely loaded in the container.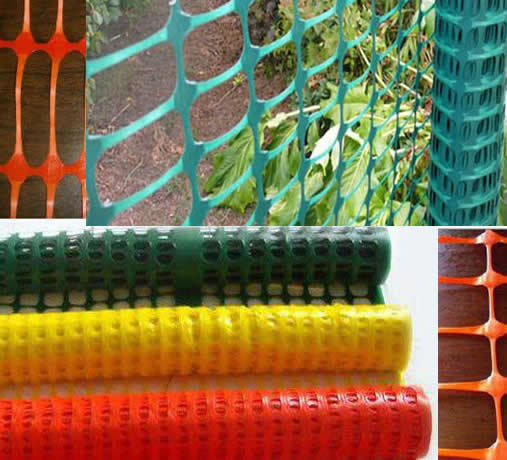 | | |
| --- | --- |
| Name | Orange-red plastic mesh fence |
| Material | Band new HDPE with UV stabilized |
| Mesh size | 65*35mm-100*70mm |
| Weight | 70-340 /sqm can be manufactured |
| Width | 1m,1.2m,1.22m,1.5m,1.8m |
| Length | 20-100m is all available |
| Packing | usually packed in rolls in transparent plastic film bags with customer's lable inside |
Specification for HDPE Fence

Mesh opening Width *length(mm)

Weight (g/ sm)

Roll Width(m)

Color

60*40

200/240

1

Orange/green/yellow

65*35

120-250

1/1.2

Orange/green/yellow

66*26

160

1/1.2

Orange/green/yellow

70*26

140-200

1/1.2

Orange/green/yellow

70*40

160-250

1/1.2

Orange/green/yellow

80*26

280

1

Orange/green/yellow

80*40

140-200

1/1.2

Orange/green/yellow

80*65

120-200

1/1.2

Orange/green/yellow

90*26

100-120

1/1.2

Orange/green/yellow

100*40

80-100

1/1.2

Orange/green/yellow

100*70

120-200

1/1.2

Orange/green/yellow

Other size are available according to your requirements